is highly respected in Southern California as a teacher, conductor, pianist, composer/arranger, and musicologist.
Mr. Calvo has taught at the high school, community college, and university levels, and is a frequent guest lecturer, clinician, and conductor throughout Orange County and Los Angeles. In 2002, Mr. Calvo was interviewed on the Vatican radio station after his performances throughout Italy. The Cole Conservatory named Mr. Calvo Outstanding Music Historian for his achievements in musicology in 2007, which led to the contribution of scholarly material used in the New Grove Dictionary of Music and Musicians (Oxford Music Online). As a conductor his choirs and orchestras have received critical acclaim in the U. S. and abroad. As a composer/arranger Mr. Calvo has worked on Hollywood films, and his original compositions are frequently commissioned by local school districts. He is published through Warming Sun Music, a member of the American Musicological Society, and was one of six people in the U.S. to receive the Society's 2009-2010 Eileen Southern Award. Mr. Calvo is also a member of the American Choral Directors Association.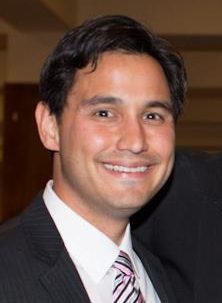 Mr. Calvo is the Department Chair for the Performing Arts at Santa Margarita Catholic High School where he is also the Director of Vocal Music. Under his direction, the choir has grown in size and renown. Mr. Calvo and his choirs have performed in the finest concert halls and cathedrals throughout the United States, Austria, Ireland, and Italy. In 2012, Mr. Calvo's choirs sang for mass in St. Peter's Basilica in the Vatican, and performed in the Sistine Chapel. In 2015, Mr. Calvo was selected and featured as a star educator in OC Family Magazine.
Mr. Calvo holds a Master of Arts degree from California State University, Long Beach (emphasis in Musicology) and a Bachelor of Music degree from Chapman University (emphases in Choral Conducting, and Music Education). Mr. Calvo also teaches Intro to Music History, and World Cultures of Music at Chapman University. Mr. Calvo lives in Orange with his wife Andrea, a fellow music teacher, and their two children Isabel and Joseph.